JERUDONG PARK MEDICAL CENTRE COMMEMORATES 25 YEARS THROUGH SOCIAL DAY CELEBRATION
9th November 2023 – Jerudong Park Medical Center (JPMC) is celebrating 25 years of providing healthcare services. This is an important milestone in our mission to promote the well-being of individuals and the community. The recent Social Day celebration held on 9th November 2023 at Berkshire Hall, Tarindak d'Polo, Royal Brunei Polo and Riding Club, was graced by the Guest of Honour, Yang Berhormat Dato Seri Setia Dr. Haji Mohd Isham bin Haji Jaafar, the Minister of Health, Chairman and Executive Director of JPMC and was attended by esteemed guests.
JPMC has been a beacon of healthcare, serving the nation with dedication and top-tier medical services. Over the past 25 years, JPMC has continuously evolved, innovated and set benchmarks in the healthcare industry. The recent reaccreditation of the 4th Joint Commission International (JCI) Gold Seal of Approval further solidifying its role as a prominent symbol of quality healthcare in Brunei Darussalam and on the global stage. JPMC unwavering dedication to patient safety, quality care and adherence to international standard remains a source of pride for both the organization and the individuals it serves, setting a promising course for the future.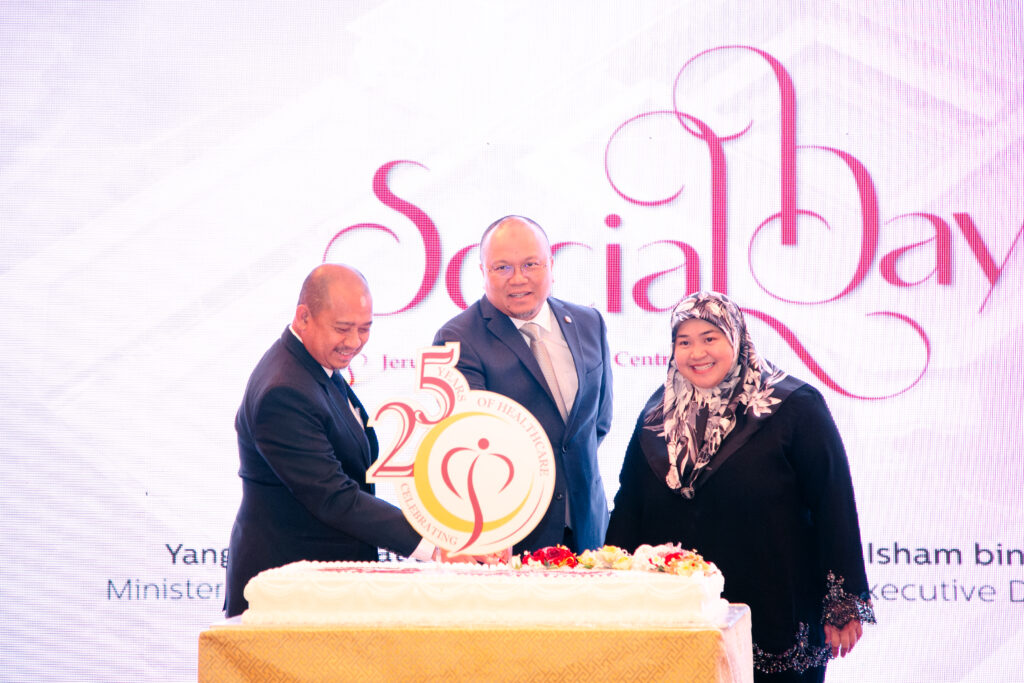 Yang Berhormat Dato Seri Setia Dr Hj Mohd Isham bin Hj Jaafar said, "As we celebrate this milestone, we recommit ourselves to our mission of providing exceptional healthcare services and fostering a supportive and healing environment. We pledge to continue evolving and adapting to the changing landscape of medicine, while remaining focused on the individual needs of each client we serve."
As we celebrate these achievements, we extend our heartfelt gratitude to our clients and their families for their trust and support. Their confidence in our services inspires us to continue our commitment to providing exceptional healthcare for all. This evolution has not only been about enlarging our physical footprint; but also, about a profound change in JPMC's approach to healthcare. JPMC will continue to be "Your Healthcare Partner For Life".