JPMC ANTENATAL FORUM SHEDS LIGHT ON WOMEN'S WELLBEING IN PREGNANCY
25th February 2023 – The importance of well-being in pregnancy cannot be overstated, as it can help identify disorders and preventable diseases in both mother and child. The Jerudong Park Medical Centre (JPMC), in collaboration with Stemlife Berhad, Malaysia, hosted a public antenatal forum on Saturday, 25th February 2023, at the Radisson Hotel. This forum aimed to educate and motivate women to stay healthy for their overall wellbeing in pregnancy.
In her presentation titled "Reducing Risks in Pregnancy," Dr. Hajah Siti Khadijah Ismail, Consultant Obstetrician and Gynaecologist at JPMC, emphasised the importance of health optimisation before planning a pregnancy, particularly for women with chronic diseases. Promoting healthy behaviours and parenting skills is important during pregnancy. Regular prenatal care by specialists enables prevention or early detection of complications such as gestational diabetes, gestational hypertension or other risks in pregnancy.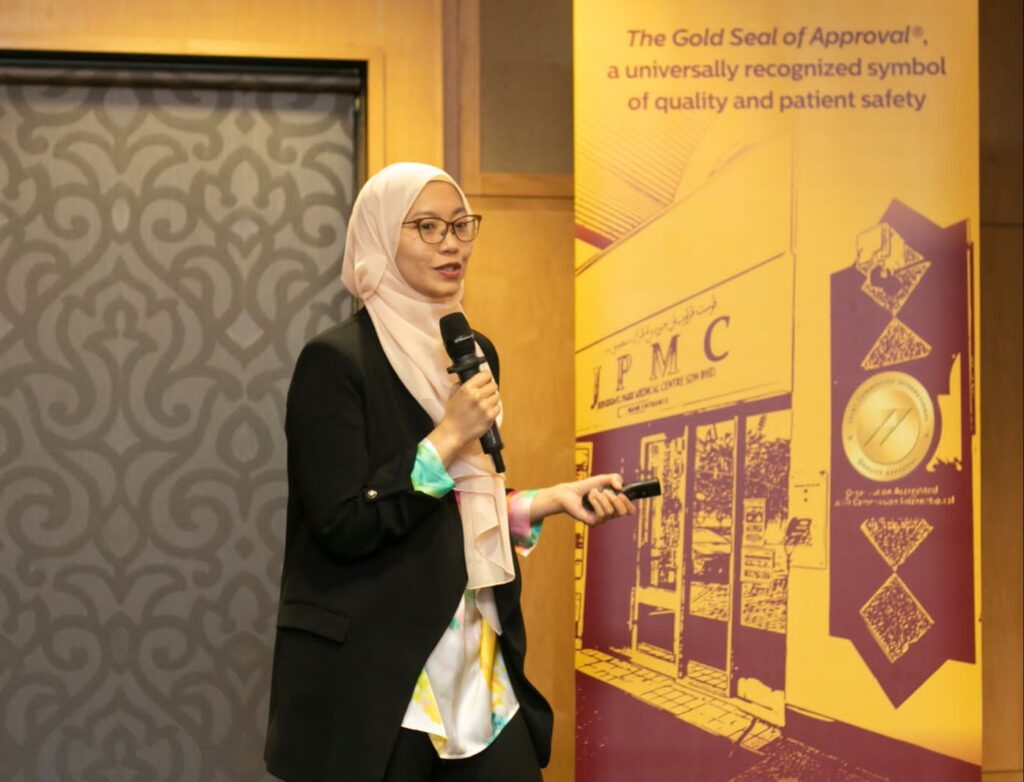 A special guest at the forum was Mr Raymond Wong, Chief Executive Officer of Stemlife Berhad, Malaysia, spoke regarding the importance of stem cells from the cord blood of newborns, which can also help others in need of life-saving treatment. He stressed the term "hematopoietic stem cells," which refers to the blood-forming stem cells used in bone marrow transplants which can help treat more than 80 types of blood diseases.
The forum continued with an interactive session where an experienced mother shared her prenatal journey and delivery experience. The event concluded with a live demonstration of our antenatal class on labour breathing techniques, breastfeeding and infant massage by our certified nurses.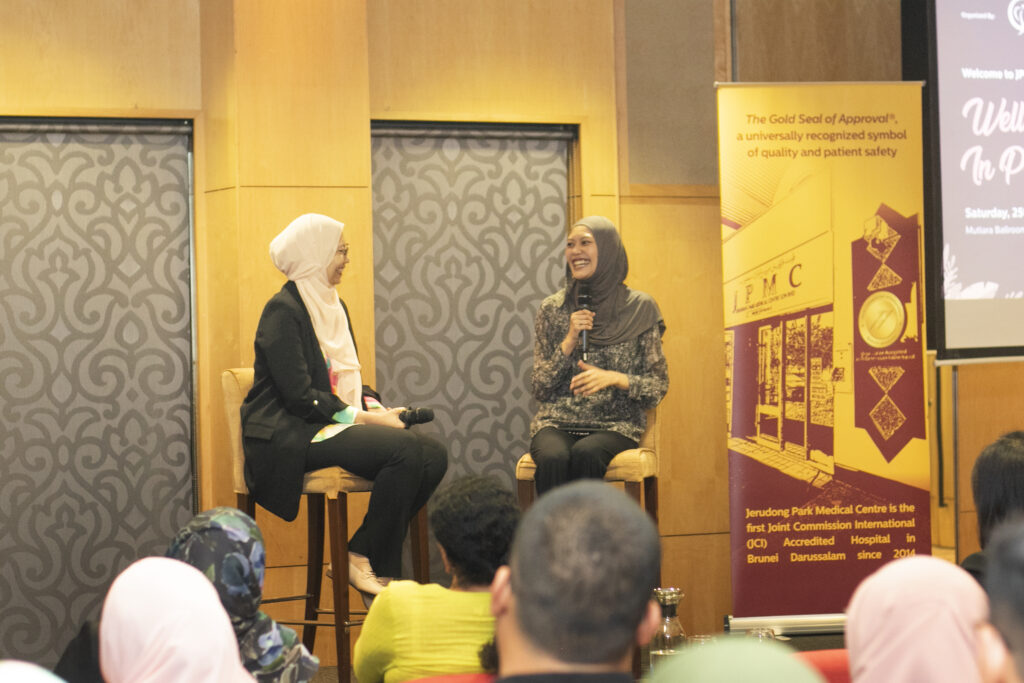 The Department of Obstetrics and Gyanecology is open from Monday to Thursday from 8.00 am to 4.00 pm, Friday from 8.00 am to 5.00 pm (12.00 pm to 2.00 pm closed for Friday prayers). On Saturday, the clinic is open from 8:00 am to 12:00 pm only. For further information or inquiries, please call the Department of Obstetrics and Gyanecology at 261 1433 ext. 3000/3002.