RECITAL OF YAASIN & TAHLIL EVENT IN REMEMBRANCE OF LATE NURSES AND MIDWIVES
12th May 2023 – To begin a series of events in celebration of International Nurses & Midwives' Day 2023, Jerudong Park Medical Centre (JPMC) has organized a Recital of Yaasin and Tahlil event held at Masjid Al-Ameerah Al-Hajjah Maryam, Kg Jerudong on Thursday, 11th May 2023 as a remembrance of Late Nurses and Midwives who have made a positive impact on our healthcare.
The event began with the recital of Surah Yaasin and Tahlil upon arrival of Guest of Honours, Yang Mulia Dr Haji Mazrul Adimin bin Haji Awang Besar, Executive Director of Pantai Jerudong Specialist Centre and Yang Mulia Dr Muhd Hiza Wardy bin Haji Abdul Halim, Deputy Medical Director of JPMC. Also present at the event are management, head of departments, Doctors, Nurses and staff. The event concluded with Masjid Al-Ameerah Al-Hajjah Maryam receiving waqf of 1 water dispenser with 5 years of annual maintenance from JPMC.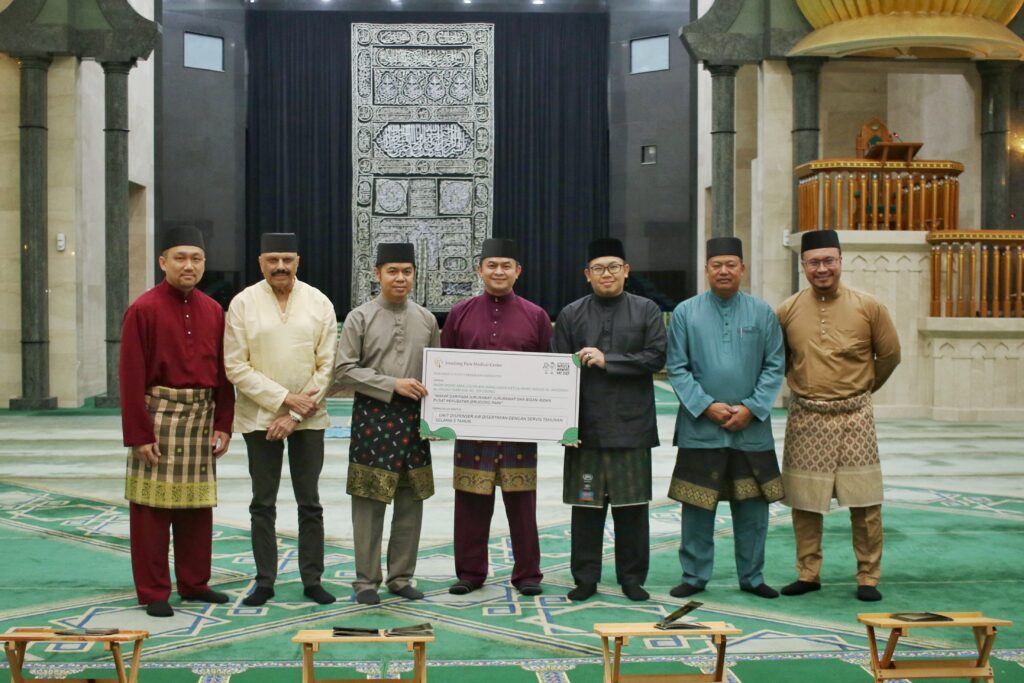 JPMC hope our prayers are accepted by Allah S.W.T and inspire others to appreciate the contribution Nurses and Midwives made to the healthcare industry.